When hunger strikes, you have to finally get cooking. For the first time ever, I served food out for myself like a civilized being (instead of devouring from the pots and pans).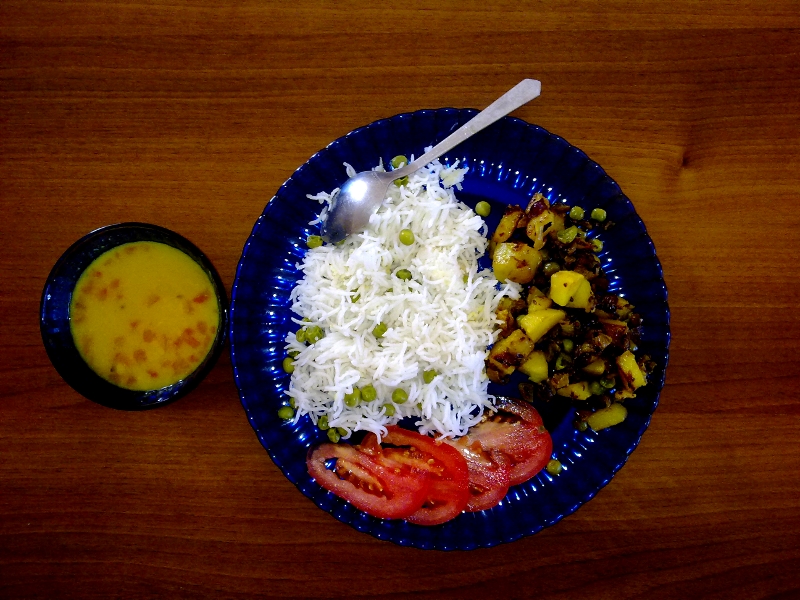 On the table
Arhar Dal (Lentil)
Matar Pulao (Basmati Rice with Peas)
Aloo Pyaz ki Sabzi (Potatoes and Onions)
Sliced Tomato Salad
Took about 35 minutes to do this.