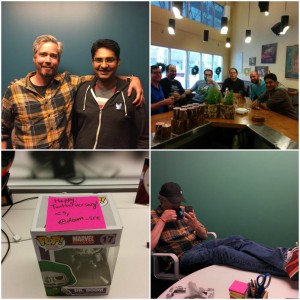 This last Friday, after just over two years at Twitter, I decided to drive down the street to Uber.
The most difficult part of this decision was the fact that I only spent, what seems like an extremely short time at Twitter. The experience was amazing – the methodologies, the technologies and above all, the wonderful people I've had the honor to work with.
Will truly miss the relationships I'm leaving behind, especially my immediate team (Aras, DRob, DavidJ, Jeff, Joe, Mike, Toby and Zeke). And then, there's Ian – who has become a very close friend in this very short time.
Really looking forward to the next adventure.